Hypnotherapy
At the Harvest Clinic we can help you with Hypnotherapy
At the Harvest Clinic we can help you with Hypnotherapy, Call Now 0141-333-0878, and we will happily chat about how we can help.
The Harvest Clinic has been providing hypnotherapy in Glasgow City Centre for over 30 years. All our Hypnotherapists are members of the British Society Of Clinical Hypnosis, and as a Training Clinic we produced many successful Practitioners over that period. We have helped thousands of patients with numerous issues during this time.
In this relaxed "can't be bothered state", the mind is more receptive to suggestion, especially the unconscious mind which is more available. The feeling of hypnosis is lovely – just like the feeling you experience first thing in the morning before you get up and out of bed, that "I'll do it in a minute" feeling, where you are alert and awake, but resting.

Our Hypnotherapists supervise clinic therapist working with the public and regularly appear on Radio & Television as expert consultants.  Hypnotherapy means the use of suggestion to help with a problem, by giving suggestions to the unconscious mind whilst the person is in a more relaxed state than usual.
HYPNOTHERAPY HELPS WITH…
Stop Smoking

Emotional Problems

Phobias & other Stress Related Disorders

Habit Breaking

Study & Sporting Performance

Nail Biting

Confidence Building

Blushing

Relationship Problems
Sexual Problems

Impotence

Frigidity

Premature Ejaculation

Clinical Conditions

Addiction

Skin Problems

Bed Wetting

Irritable Bowel Syndrome

Infertility
Insomnia

Sleep Hypnosis

Sleep Disorders

Migraine

Childbirth

Insomnia

Pain Relief

Guilt

Jealousy

High Blood Pressure

And Many More…
All Sessions – £70 (includes CD)
One Session 'Stop Smoking' – £110 (includes CD)
Nobody can be hypnotised against their will, and even when hypnotised, people can still reject any of the suggestions given if they are not appropriate.
CALL NOW TO BOOK – 0141-333-0878
Thank for the help with my fear of flying. I managed to look out of the window for the whole landing - previously unheard of!

I haven't smoked since February, I'm so pleased. I feel fantastic - eat more healthily, and I go to the gym and exercise. Thank you!

I am enjoying food more by eating less and slower, I have already lost pounds without even trying!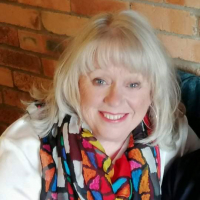 ANGELA TRAINER
Founding Director